News!
Stargazers! If you would like to schedule an evening session of stargazing in the Sedona, AZ area, please contact me
Celestial Louie the Lab

Some wonderful friends stargazing Mar 2, 2017
Orion Nebula (M42)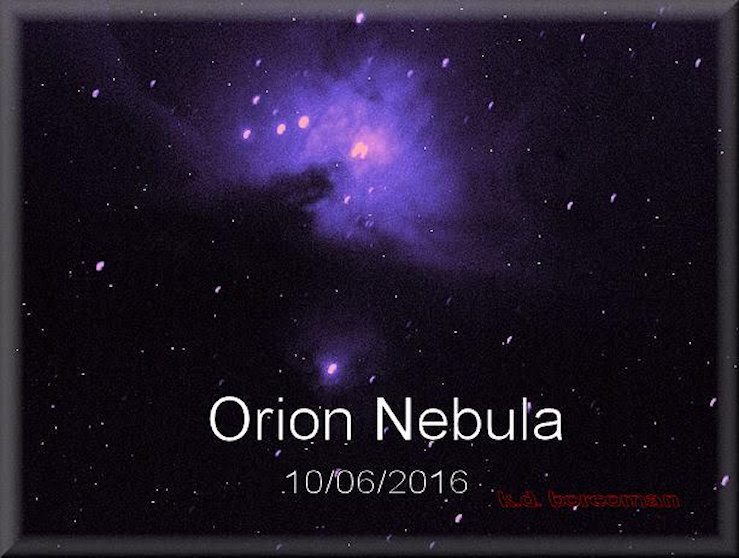 Bad Moon Rising October 15, 2016
Easter Parade
Recent Photos Below:
(This one is for Carl and Kelley (3/23/2016) and
Richard Glass and family visiting Sedona!)
---
Feb. 24, 2016: "Hello" to Jerry and Beth from the Village of Oak Creek and
UFO author Raymond Szymanski! His new book: Fifty Shades of Greys
We shot this picture from Mooney's parking lot.
Full Moon on Christmas Day 2015
October 2015 Alignment

The "Blood Moon" (Harvest, Hunter's) total lunar eclipse happened the night of Sept 27th! Mooney's Irish Pub in Sedona, AZ had a massive turnout. Here's two shots using a smart phone and a DSLR through the telescope. With spiritual music and a wonderful crowd, it was a truly memorable event. Thanks to all!

My January 2015 photo of Comet Lovejoy--- more from Earthsky
NASA Apollo 11 45th Anniversary Slide Show